Its mission: To share the gift of knowledge that leads to Health with humanity
Are we often too caught up in the turmoil of life to be able to fully enjoy the wonders it offers? What good is wealth if we are constantly afflicted with chronic illnesses like heart disease, high blood pressure, diabetes or worse, cancer.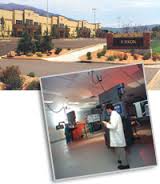 We are what we eat, this is the essence of Nutritional Immunology Science. This science recommends eating not only healthy foods with macronutrients like carbohydrates, proteins, vitamins and minerals, but also whole plant foods that contain high amounts of nutrients with the ability to fight diseases like anti-oxidants. , phytochemicals and polysaccharides.
E. Excel International was founded in 1987 by Dr Jau-Fei Chen as a way to share this science with humanity. Dr Chen is passionate about research, and E. Excel International has provided her with the means to continue her research on food plants. It is effectively aided by qualified research personnel and state-of-the-art manufacturing methods. Only the highest quality plant foods can carry the E. Excel.
The Company ensures that consumers receive the best quality of products every time. Only this uncompromising demand for quality can ensure flawless growth for this large family of users of E.Excel foods spread over several continents.
Users of E. Excel products around the world, from the USA and Canada to China, Hong Kong, Korea, Malaysia, the Philippines, Singapore, Taiwan to Thailand, Europe to the West Indies have received further the gift of knowledge leading to excellent health, but also for some access to a well-paid activity and access to extraordinary vacations.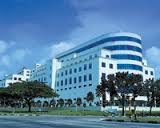 E. Excel International also seriously believes in its contribution to the arts, culture and humanitarian initiatives. Among those we help are World Vision International, Mercy Relief, AIDS patients, children with Down Syndrome. In addition, educational scholarships were offered on behalf of Dr. Chen to encourage and reward students doing scientific research.
You are never too young or too old to excel in life and E.Excel helps its consumers to join Dr. Chen's vision: To share the gift of knowledge leading to health with humanity and thus provide access to a healthier existence, for future generations.